Posted 5 months ago :: Last edited 5 months ago by
junijwi
Sorry for the pre-emptive news post yesterday! The traits for ALL elements have been reworked, with a lot of the fysa being fleshed out further.
Here is a cheat sheet for the traits: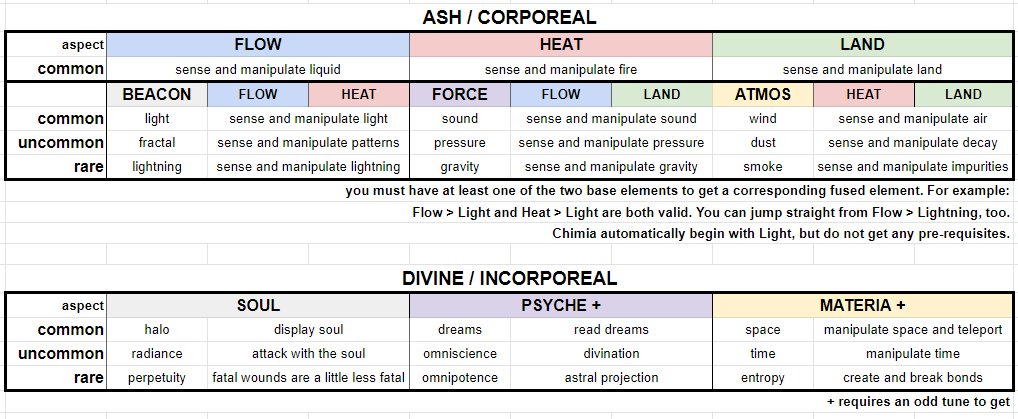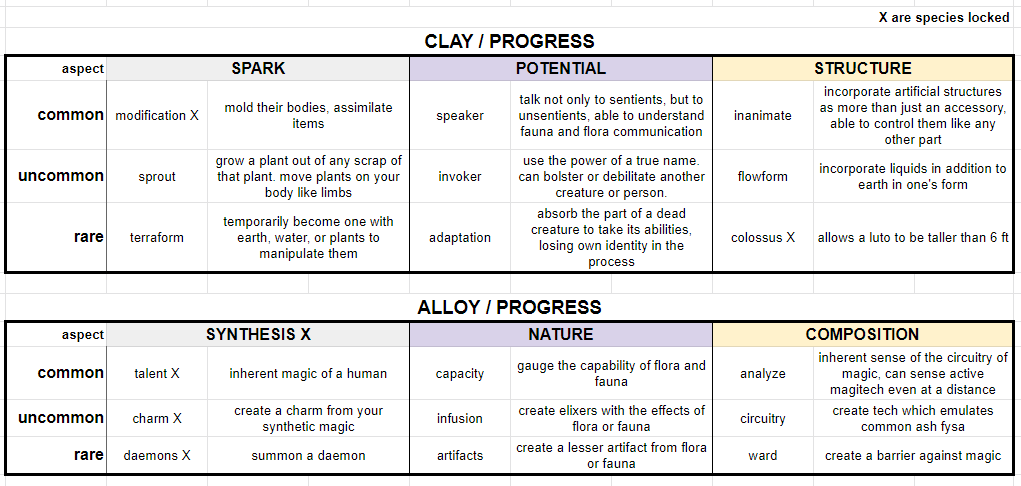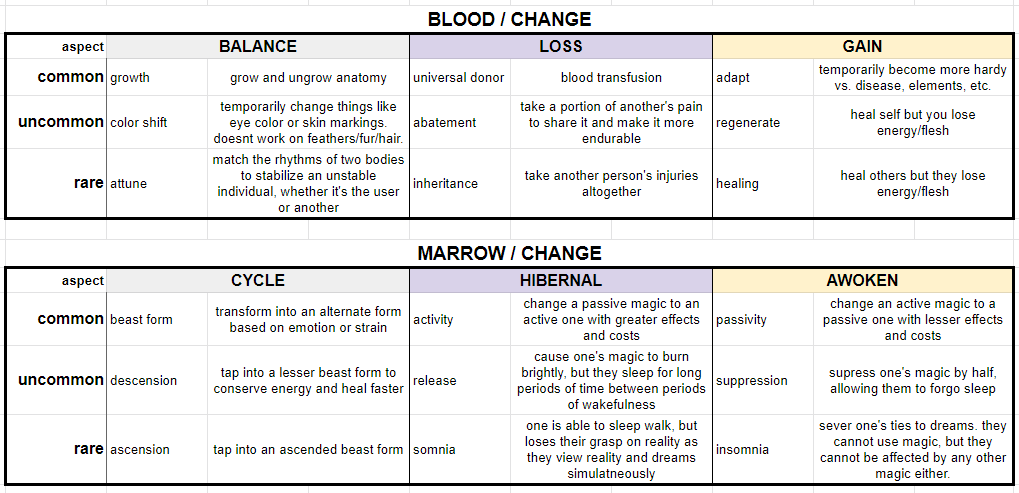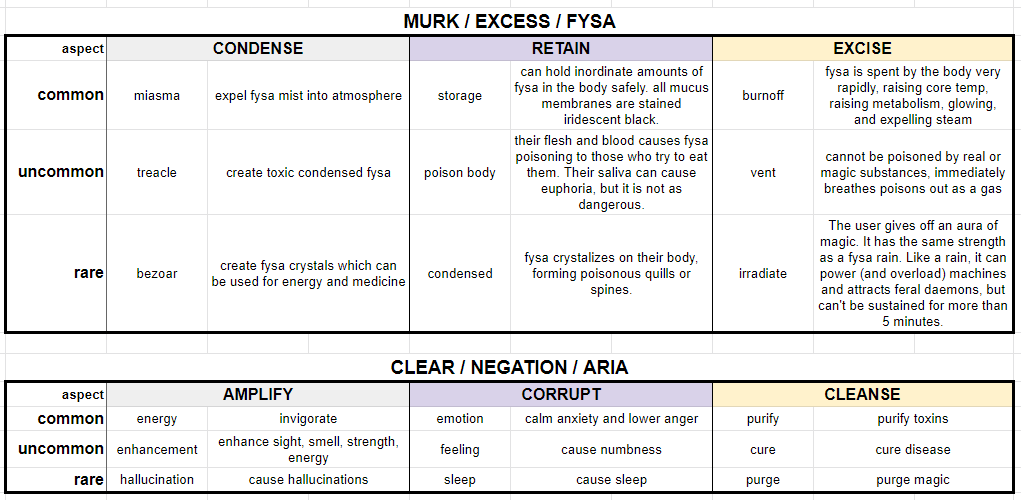 Please feel free to ask if you have any questions! Every character's traits should be in order, but please let us know if anything seems to be amiss. You can either submit a comment on this news post, request help in the discord's #q-and-a channel, or submit a claim with the character attached.
In addition to fysa additions and changes, we've changed how the Aria item (used to give your characters fysa outside of their natural species) works. Now there is Aria I, II, and III, which are used on common, uncommon, and rare traits outside of your species' natural fysa. Rare traits additionally need that species' item (such as a curly whisker for rrex). Lastly, certain divine traits (all psyche and materia traits) have an additional requirement of a single odd tune.
Longevity has also had important edits that are worth taking a look at!

---
Comments
Authentication required
You must log in to post a comment.
Log in